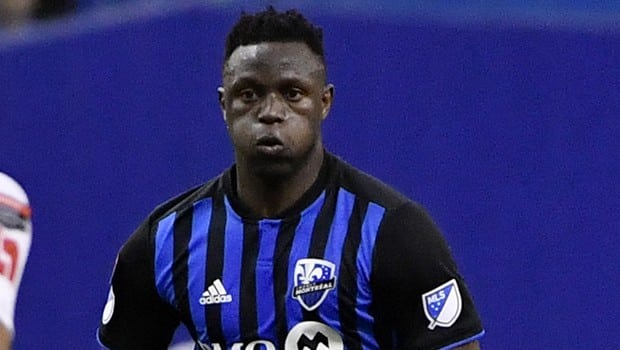 Kenyan footballers have performed impressively over the past decade. It has also been refreshing to see the Kenyan government invest in football to ensure teams have all the resources they need.
Thanks to this growth, we have seen a positive change in the structure of the Kenya Premier League. For starters, the number of teams allowed to participate has increased from 16 to 18. The Kenya Premier League has attracted foreign coaches who have helped nurture the youngsters. Harambee Stars' improvement is enough evidence that Kenyan football is on the right path.
This change has also caused more global interest to Kenyan football and popularity is increasing, meaning more people are showing an interest. For example even betting sites are showing more coverage of the games and offering more odds and ways of betting on Kenyan football, you can see it for yourself if you click here .
Let's look at the top ten Kenyan footballers who have made all this possible.
1.
Victor Wanyama
Victor Wanyama is now a globally recognised name in the world of football because he is the second Kenyan to have played with Tottenham to the finals of the UEFA Champions League earlier 2019.
Even though Spurs took the day and Wakayama did not feature in the showpiece, it doesn't take away from his achievement. This remains a moment to savour for all Kenyan football lovers.
In August 2013, he made his debut for the Saints, and with his help, the club finished 6th in the 2015/16 season, garnering 66 points.
Another significant milestone for Wanyama was when he scored his first Spurs goal against Crystal Palace in 2016. This score was termed Premier League, the goal of the month of February. The sensational long-distance strike quickly won over the fans.
We cannot forget Wanyama scoring against Barcelona in the 2012's Champions League match. He gave Celtic an advantage with the 21st-minute header.
Victor Wanyama also played a huge role in helping secure a slot in 2019's AFCON. 
2.
Michael Olunga
Second on our list is Michale Olunga, whose football career has fast risen at the national team level. He definitely left a mark in 2019's AFCON qualifiers since he's one of the scorers who helped Kenya beat Ethiopia.
He also came through for Kenya in Egypt to win against Tanzania in the 2019 AFCON group C match.
Olunga has also had notable milestones at the club level, and one worthy mention is his memorable hat-trick score for Girona.
3.
Jesse Were
Jesse Were built a name for himself after he won the KPL Golden Boot for Tusker in 2015. He did the same for Zesco United. He, later on, was the recipient of the Best Player Award in the 2017/18 season while still playing for Zesco United. As the season was ending, Zesco United recognised him as their all-time top scorer.
4.
Allan Wanga
The first big break for Allan Wanga was in 2010 when he won the Angolan Premier League title. He was the first Kenyan to do so with Petro Atletico.
In 2013, he raised the Kenyan flag high again by winning the Cecafa title. The same year, Allan Wanga contributed to his team lifting the FKF shield cap as an AFC Leopards player.
5.
Francis Kahata
Francis Kihata is a renowned offensive midfielder who played a pivotal role in ensuring Kenya secured a slot in 2019's Africa Cup of Nations.
Even though the Kenyan team did not do well in Egypt, Kihata's role was critical and will always be remembered. Thanks to him and other Kenyan footballers, Harambee Stars secured a place in continental competitions after 15 years.
6.
Anthony Akumu
Antony Akumu has enjoyed great success as a Kenyan footballer in the last decade. He was part of the Gor Mahia team that won the KPL in 2013. Thanks to his deep-lying midfielder skills, the Green Army was able to retain the title in 2014.
7.
David Owino
Throughout his career, David Owino has played for two top football clubs in Kenya. When he was playing for Gor Mahia, he helped the team win the 2013 KPL cup. He also played for Zesco United before leaving for Zambia.
8.
James Situma
James Situma has won two KPL titles in a span of eight years. First, in 2009 when he was playing for Sofapaka and again in 2016 as a striker for Tusker.
Situma enjoyed his greatest successes when he was playing for Sofapaka. During his time with the team, he won the 2010 FKF President Cup.
9.
Harun Shakava
Harun Shakava became a standout player when he won five KPL titles for Gor Mahia before leaving for Nkana FC. He joined Gor Mahia in 2014 after a short stint with Kakamega Homeboyz.
Shakava was a key figure in helping Gor Mahia win their 18 KPL titles. Even as he now plays for Nkana FC of Zambia, he will be fondly remembered as one of the Green Army's greatest defenders.
10. Duncan Ochieng
Duncan Ochieng is one of the most outstanding goalkeepers Kenya has ever seen within the last decade. His excellent performance over the years has set him apart from his peers.
Even though he has since retired and is now in charge of goalkeeping training, no other Kenyan footballer has been successful in filling his shoes.
Conclusion
Kenyan footballers have exhibited great performance in the last decade. These top ten footballers are proof that the Kenyan football scene is advancing. We hope to experience even greater performance this decade.